Lenex Splits Sheet Creator
Links
Generate useful splits sheets directly from your Lenex (.lxf, .lef) file that you used to sign up the athletes for a meet.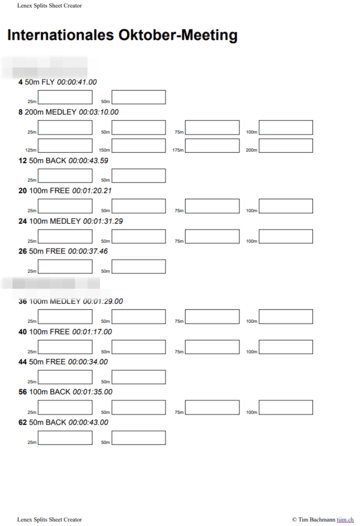 The split sheet creator is a quick and easy way to create a split sheet from your Lenex sign-up file. The split sheet creator does not send your Lenex file to any servers. The file is opened directly in your browser and never leaves your computer!
I built this web app using my lenex javascript library.
What is a split sheet?
Swim coaches often write down the times of athletes after some fractions of a race (splits). Usually those splits are recorded every lap or every second lap.